All Ireland Wheelbarrow Championship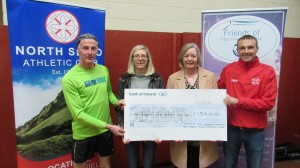 Presentation cheque of the staggering sum of €15410.00 well done to all involved in this wonderful community effort and fund raising endeavour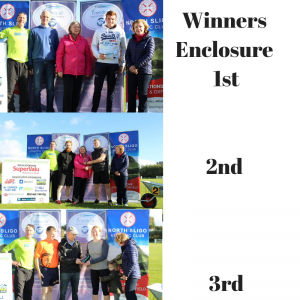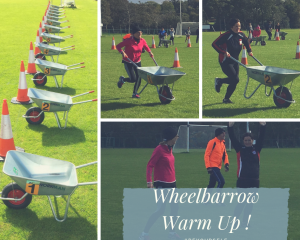 It all happened on 23rd September 2018 2pm-5pm at IT Sligo,
in Association with North Sligo AC, Friends of Sligo University Hospital are fundraising for a Bereavement Room for the Maternity Ward in Sligo University Hospital.
The event will involve racing people with wheelbarrows, teams of two (male, female, all over 18Y) will race distance 100m long. 8 races with best 2 teams from each race progressing to semi-finals and then the final, where All Ireland Champion will be confirmed. Teams will be required to weigh in and handicap weighting system will apply. Races will be refereed and marshaled to ensure fair play. There will be a pre-race parade of all teams to show form and strength and a bookie system in operation to allow the public to bet on their favorites. Wheelbarrows provided on the day. Cost per team €50, please secure your place by purchasing your entry here: www.(registration will open on 23rd August 2018), as entries are very limited.
This event is free for the general public to attend and support. There will be different activities for all ages, face painting, ice cream, sweets, food, coffee/tea, DJ and lots of fun.
For more information, please visit www.fb.com/WheelbarrowChampionship
Please support this great event on the day for a good cause.